The Court charges no fee for filing a corrected form, but a corrected admission application must be filed electronically in CM/ECF.
1. Log in to CM/ECF. (A Mac user can click here; a PC user can click here.)
2. Click on the Utilities tab on the CM/ECF home page. Select Bar Admission from the pull-down menu.
The Bar Admission screen opens. The filer's bar status is shown as Active. The previously-submitted admission application appears in the View Document(s) box.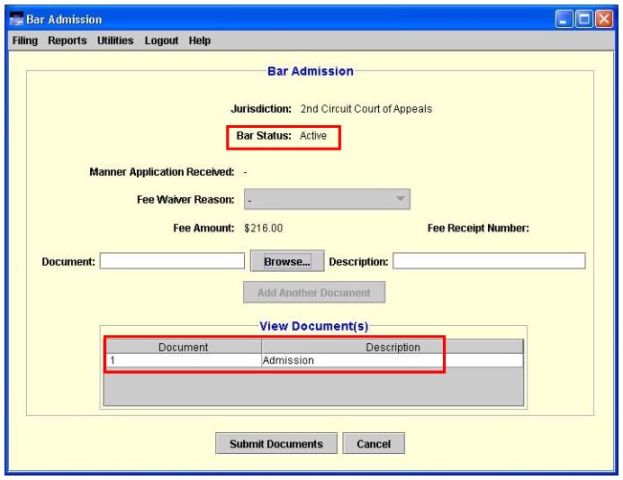 3. To upload the corrected admission application PDF, click on the Browse... button to the right of the blank Document box.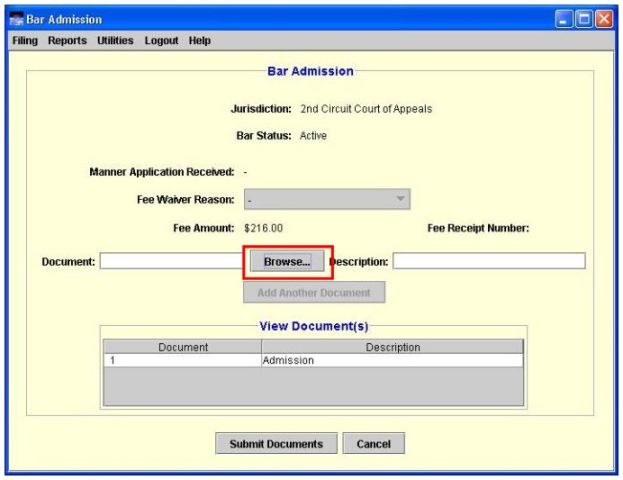 The Select PDF document screen opens for selecting the document to upload.
Use the Look in pull-down menu at the top of the Select PDF document screen to navigate to the document for upload. Click on the file name of the document so that the file name appears in the File name near the bottom of the screen. Click the Open button near the bottom right of the screen.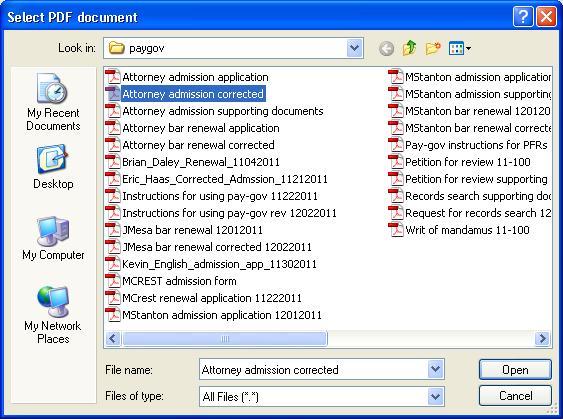 The file name appears in the Document box on the Bar Admission screen.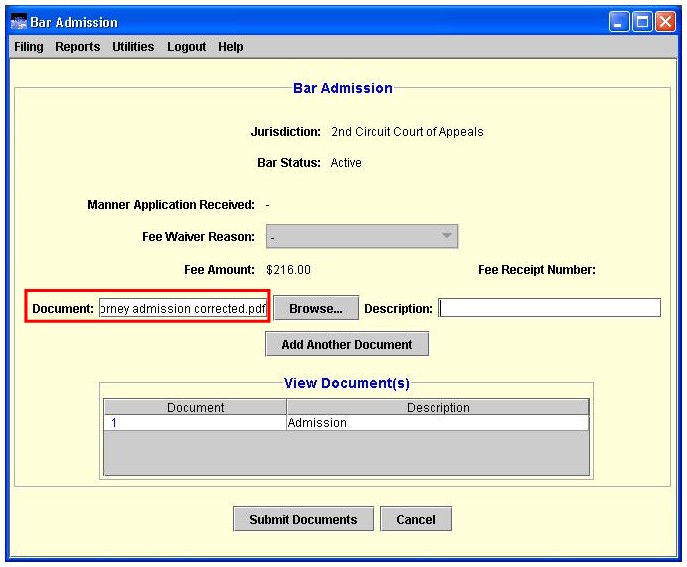 Type a brief description of the uploaded document in the Description box.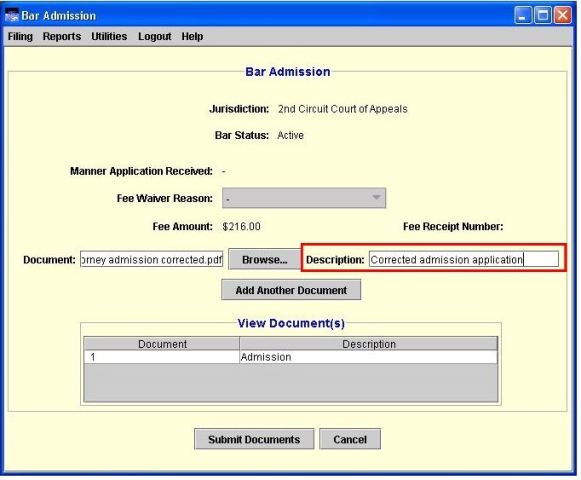 4. To upload supporting documents to the corrected admission application (e.g., attorney oath, sponsor's affidavit, certificate of good standing), click the Add Another Document button and repeat the steps above.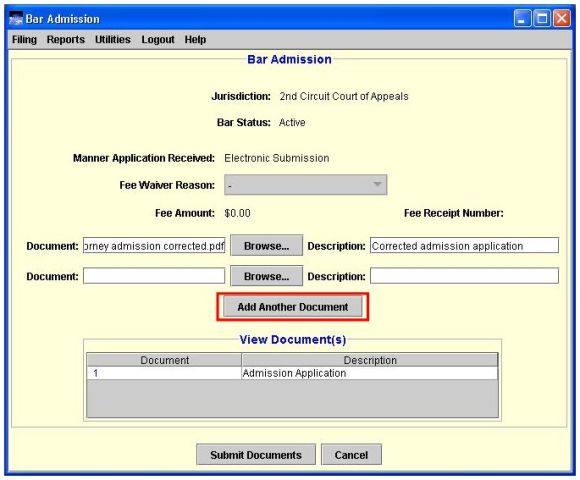 5. Once all supporting documents have been uploaded, click the Submit Documents button.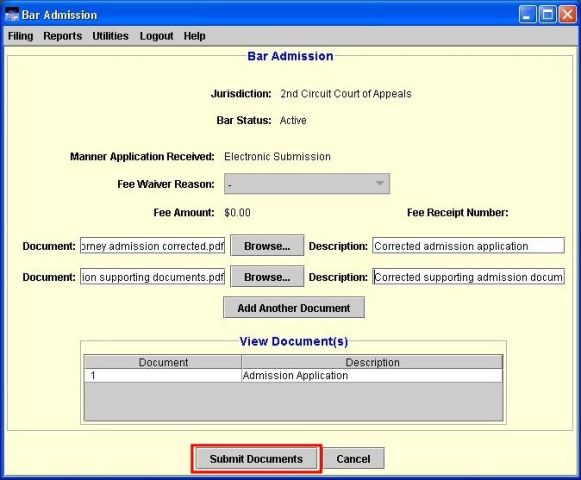 Note: If a filer fails to upload any document before clicking the Submit Documents button, the following message pops up, and the filer cannot proceed.
The Document(s) uploaded screen opens to verify the documents have been uploaded to CM/ECF. Click the OK button.
The corrected admission application and supporting documents now appear in the View Document(s) box. Click the red X in the upper right-hand corner of the screen to close the Bar Admission screen, or click Logout on the menu toolbar to exit CM/ECF.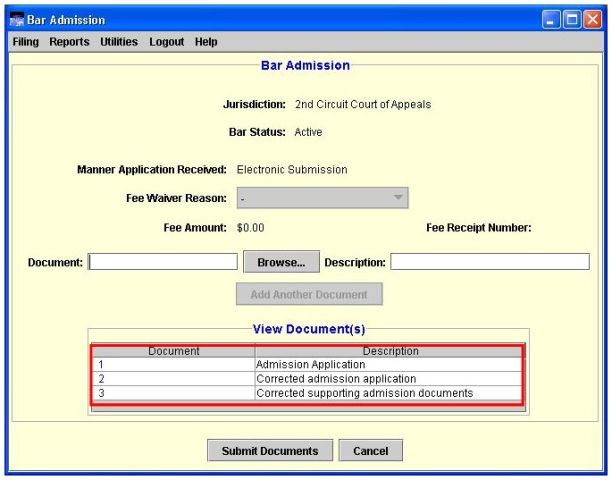 Last modified at 1/11/2012