Submitting text-searchable PDFs
All PDFs submitted to the Court must be text-searchable. Local Rule 25.1(e); Local Rule 25.2(b)(3).
How to determine whether a PDF is text-searchable
After opening the PDF, try searching for a word known to be in the document (preferably a word that appears on several different pages) by entering the word into the search box.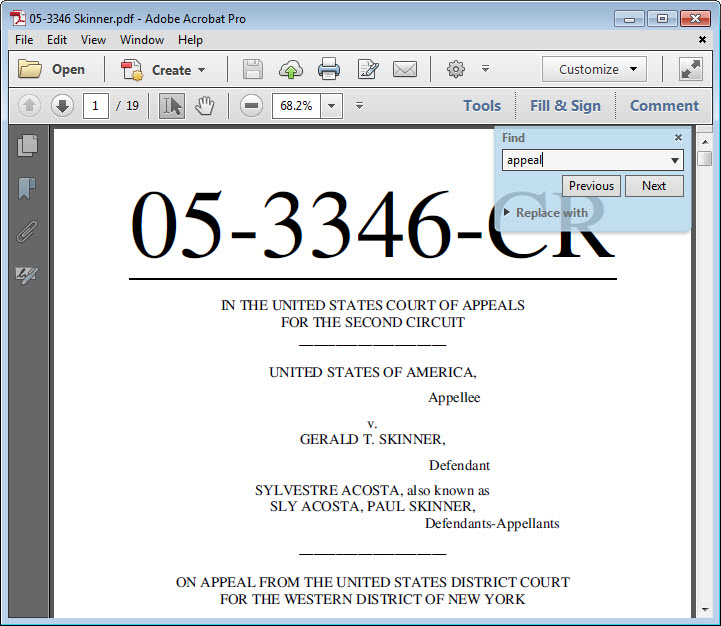 If the message below appears, the document is not text-searchable.
Alternatively, use the mouse to highlight a word in the text. If a single word cannot be highlighted and the entire page turns blue to indicate it is an image, the text is not searchable.
How to make a PDF text-searchable
The following instructions apply to making a PDF text-searchable in Adobe Acrobat Professional or Standard:
Click on Document > OCR Text Recognition > Recognize Text Using OCR.
The text recognition process will proceed page by page. Please note that for a very long document the process may take several minutes to complete. Enabling text-searchability in multiple documents at once can be accomplished through batch processing by following these instructions on the Adobe site.
When all the pages are processed, try the same search to verify that the document now is text-searchable.
Last modified at 8/30/2010