PDF fillable forms must be flattened to be uploaded to CM/ECF. Flattening ensures that the document can be viewed on all devices, and prevents others from manipulating or editing the information. Follow these steps to flatten a PDF before uploading the document to NextGen CM/ECF.
1. Open the fillable form (Second Circuit and FRAP fillable forms are here, attorney admission forms are here.
Note: If the message shown below appears on opening the file, click Open with Different Viewer to enable form-filling.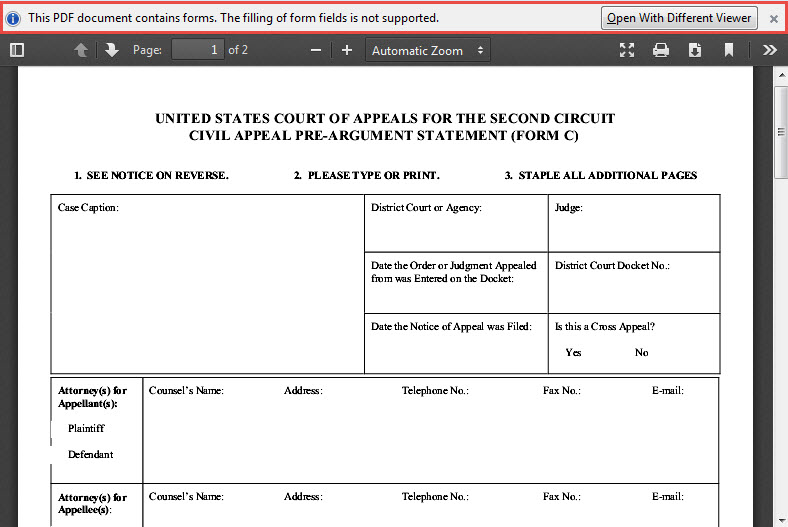 2. Add data in the fillable fields.
3. Select File > Print.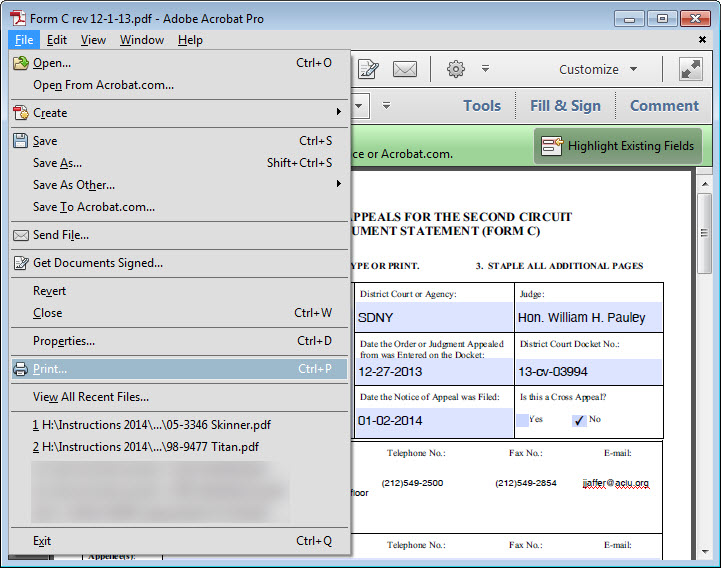 4. From the list of available printers select Adobe PDF.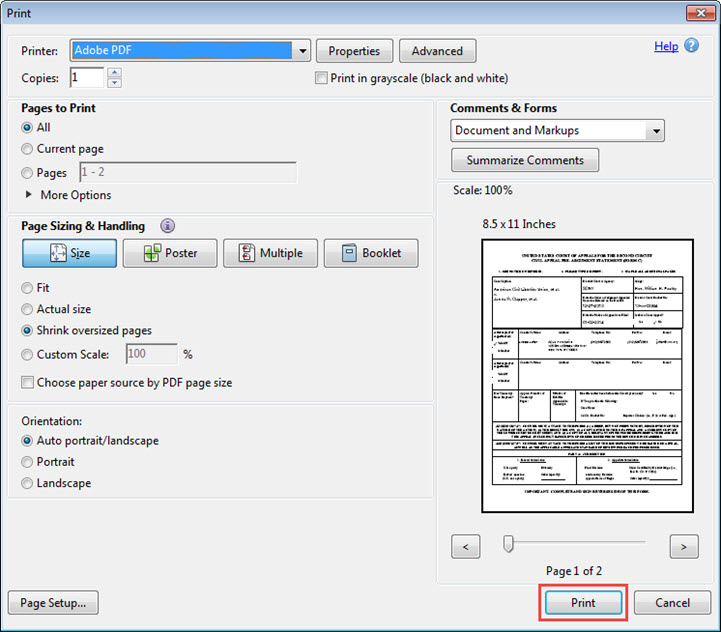 Note: A filer using software other than Adobe Acrobat Professional or Standard to fill and upload a PDF must consult the software vendor for information on flattening the PDF.
Click Print.
5. In the Save PDF File As box specify the location to save the printed, flattened version of the fillable form. Click Save.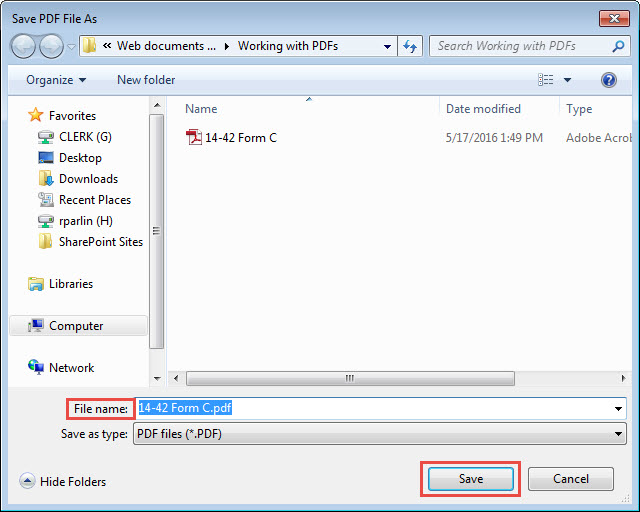 The flattened form now is ready for upload to CM/ECF.
Last modified at 05/23/2016